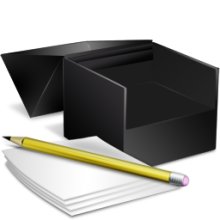 Terms & Conditions
KWE Terms & Conditions are set forth to protect our customers and partners within daily business processes. We also provide a Warranty Policy, within the Terms & Conditions, for all our products.

In keeping with PIPEDA regulations, KWE has also set forth a Privacy Statement to protect our current and future customers and partners when disclosing their personal information with us.


---
Terms & Conditions and Warranty Policy
Please download the pdf file below to view a full version of KWE's Terms & Conditions and Warranty Policy.


Terms and Conditions
---
Our Trademarks
Our trademarks are protected by law.
Versatronik is a registered trademark.
Pricing
All prices on this website are in Canadian Dollars (CAD). Please contact us for pricing in other currencies.
Other Trademarks
LON and L

ON

W

ORKS

are trademarks of Echelon Corporation
BACnet is a registered trademark of American Society of Heating, Refrigerating and Air-Conditioning Engineers (ASHRAE)
---
Email Disclaimer
Email communications, including any attachment or link therein, may contain confidential information and are for the sole use of the intended recipient or recipients. No liability is accepted for malicious software, especially viruses, and it is your responsibility to scan the contents of any communications. If you have received a communication in error, please be aware that any review, disclosure, copying, dissemination, distribution or use of that communication is unauthorized and prohibited. Please notify the sender immediately by return email and destroy any copy of that communication, electronic or otherwise.
---
Les communication d'email, compris toute pièce jointe ou lien cité, peuvent contenir des renseignements confidentiels et sont donc destinées à l'usage exclusif du ou des destinataires. Nous n'assumons aucune responsabilité due à un logiciel pernicieux, spécialement en ce qui a trait aux virus, et vous êtes responsable du balayage du contenu de ces communications. Si une communication vous a été envoyée par erreur, nous vous avisons que toute lecture, divulgation, copie, diffusion, distribution ou utilisation de celle-ci est non autorisée et interdite. Veuillez en aviser l'expéditeur immédiatement par retour de courriel et détruire toute copie, électronique ou autre, de cette communication.